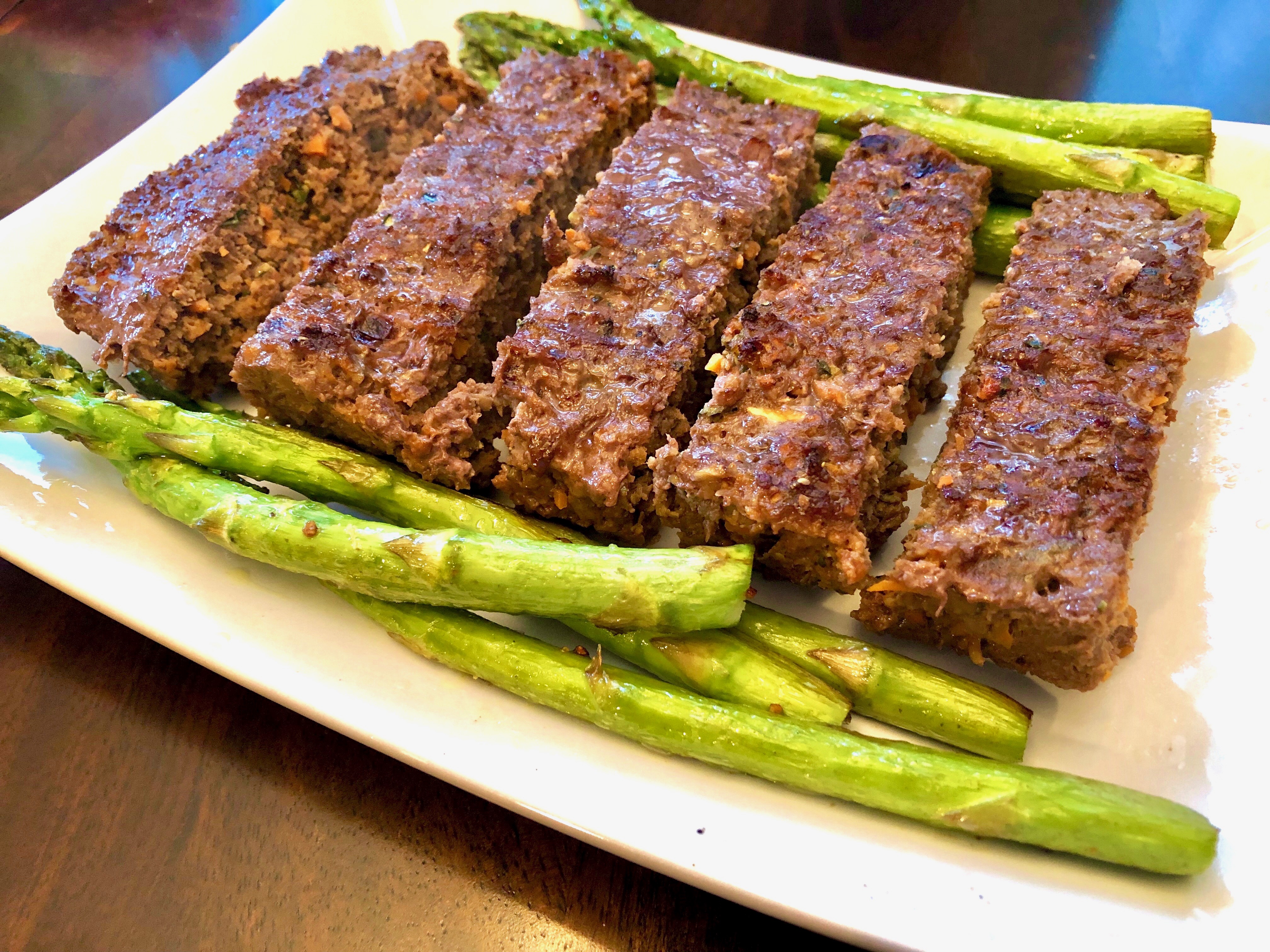 02 Apr

Elk Meatloaf (AIP, Low Carb, Paleo)

Lets talk elk meat! Having a husband, father and brother-in-law who are all avid Elk hunters, its pretty common for us to have ample amounts of elk burger and steaks in our freezer. However, when it comes to cooking up this healthy wild game, finding recipes can be challenging. I think I especially struggle with the taste as I honestly prefer the taste of grass-fed beef, chicken and turkey over elk. However, you just can't beat the health benefits of good old wild game! When it comes to elk meat, I find that marinating the meat makes all the difference in the world! And, with the burger I find that hiding it in things like spaghetti sauce, meatballs and this awesome meatloaf really helps. In fact, this meatloaf recipe is such a hit in our home that our (very picky!) 2 year old son actually asked for seconds the last time I made it!

Ingredients:
1 lb elk burger
About 1/2 medium sized zucchini
About 1/2 large carrot
2 tbs ground flaxseed
1 tbs coconut aminos (soy aminos work too)
About 1/4 tsp black pepper (optional)
Steps:
Add zucchini and carrots to blender or food processor and process until finely ground. You can also use 1 whole zucchini or 1 whole carrot if preferred.
Mix zucchini/carrot mixture in with ground burger. Stir in all other ingredients.
Spoon mixture into baking dish and bake 350 degrees for about 45 minutes then finish on broil for 10-15 minutes at 400 degrees.