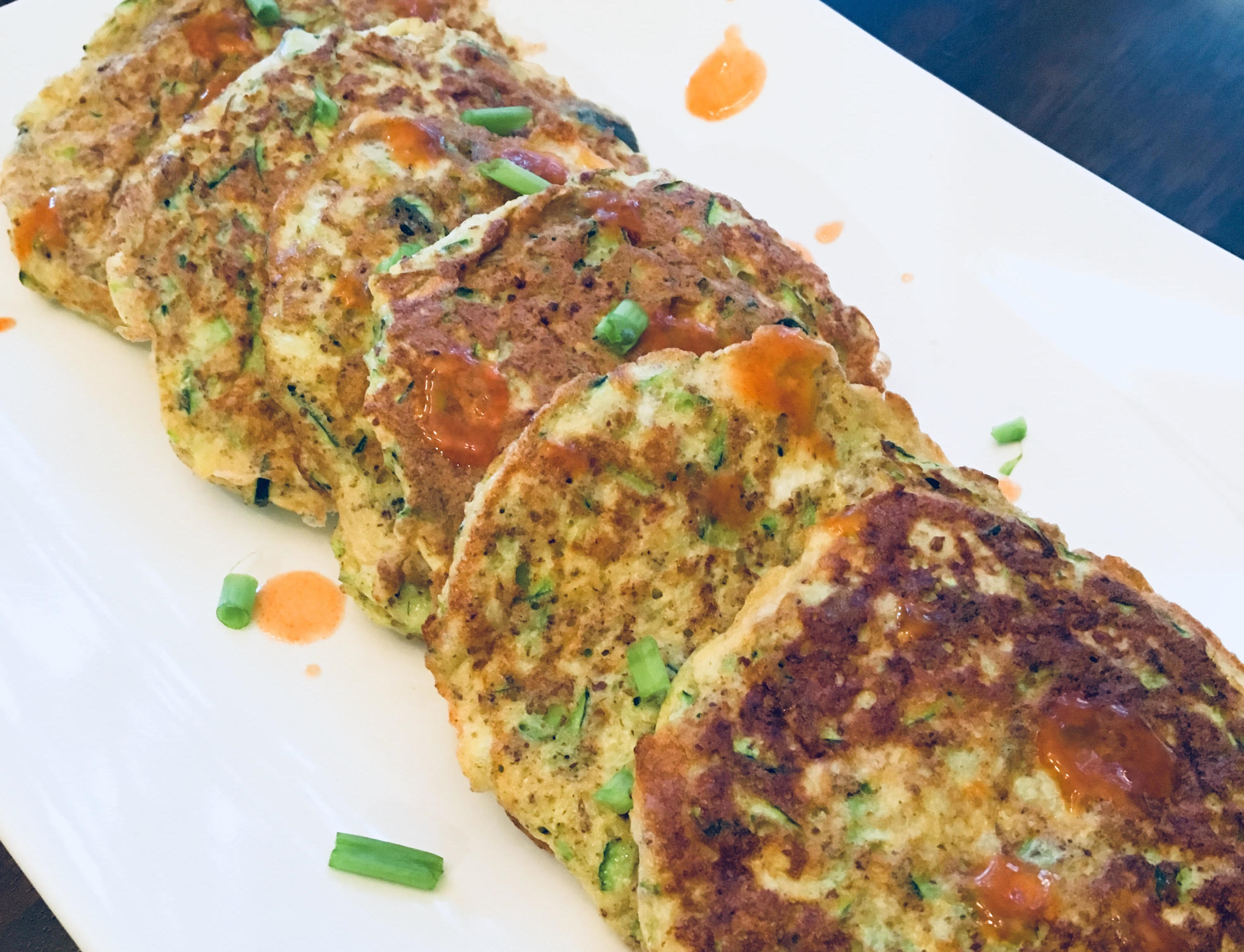 12 Feb

Zucchini Fritters

Looking for a simple and healthy spin on that typical egg breakfast (or lunch… or dinner…)? Look no further than these awesome Zucchini Fritters! While many fritter recipes include ingredients like potatoes, cheese and flour; I kept this recipe as basic as possible for those with various dietary restrictions. I like to make a big batch, store them in the fridge and  just pop a few in the oven when I need a quick breakfast.

Ingredients:
2 small zucchini, shredded (about 2 cups)
3 eggs
1-2 tbs ground flaxseed (for those on low FODMAP limit this to 1tbs, for everybody else these do turn out a little better with closer to 1.5-2 tbs)
Pinch each of salt and pepper
Optional:
Garlic and/or onion
Nutritional Yeast (for a dairy-free cheddar flavor)
Parmesan cheese
Sour Cream (to top)
Mayo (to top)
Steps:
Grate zucchini then use a cheesecloth (or something similar) to remove excess water from zucchini. This will prevent the fritters from being soggy.
Add about 1 tbs oil to skillet (coconut, avocado, butter or lard all work great).
 When pan is hot, pour a small amount of mixture (about 1/3 cup each) into 3 piles in pan. Cook about 5 minutes per side on medium heat then flip. Repeat with remaining batter. Should make about 6 fritters. You can finish these off by baking for 5 to 10 minutes if desired.