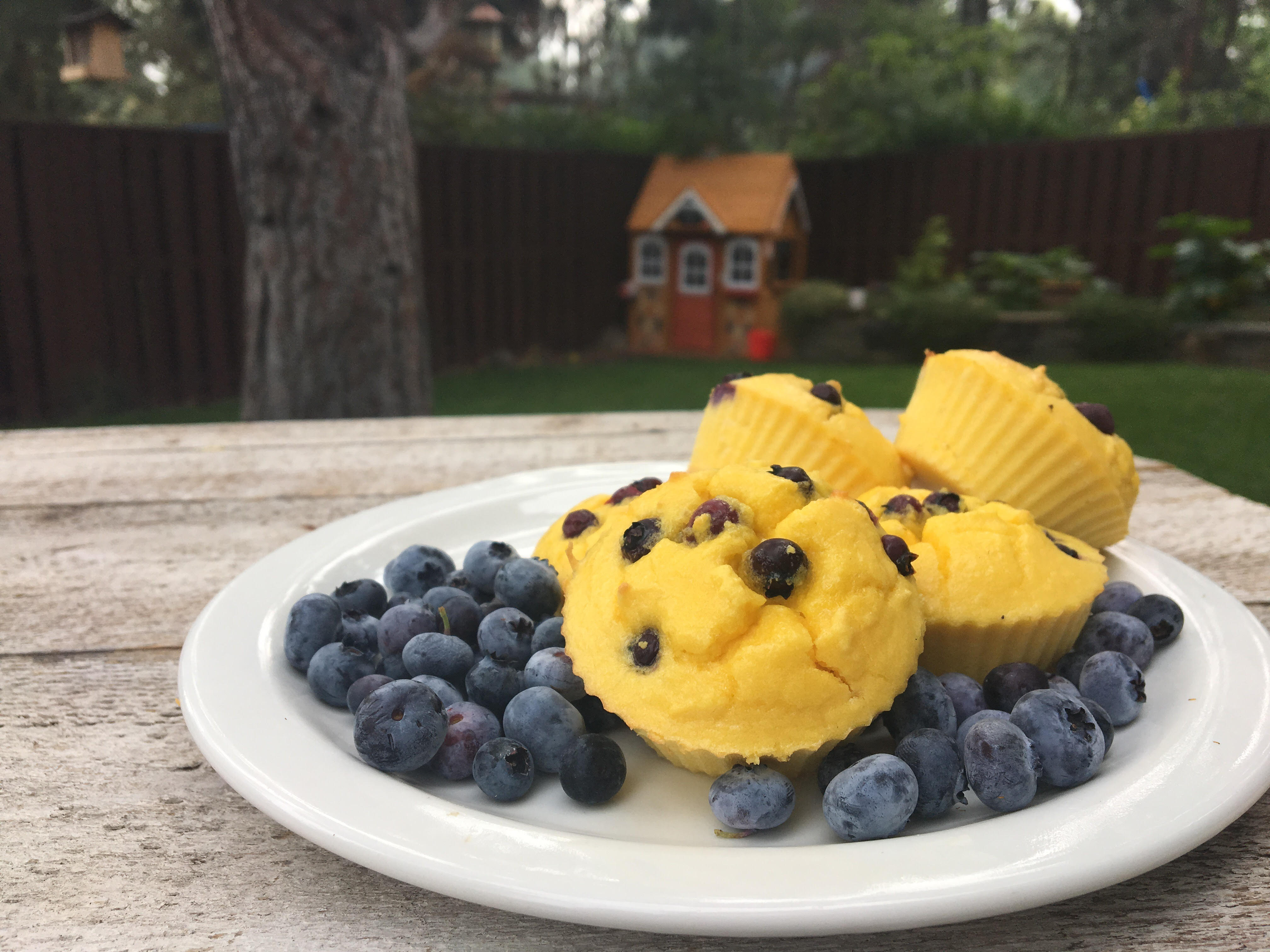 12 Feb

Blueberry/Lemon Muffins

Before I go on and on about how amazing these muffins are, I must first give credit to the lovely and oh-so-talented Tammy Credicott of The Healthy Gluten Free Life. If you haven't picked up her cookbook "Paleo Indulgences" you're seriously missing out. Seriously.

Ingredients:
4 eggs
1/4 cup coconut oil, melted
2 tbs lemon juice (about 1 small lemon)
1/4 tsp sea salt
1/3 cup coconut flour
1/2 tsp baking powder
About 1/2 cup blueberries, fresh if possible (previously frozen will work but will give you pretty blue muffins, make sure you thaw first)
Steps:
Preheat oven to 350 degrees.
Combine all dry ingredients except blueberries and whisk to combine (I prefer to do this entire process in my food processor and simply pulse to combine ingredients).
Combine wet ingredients then blend into dry mixture.
Gently stir in blueberries.
Pour batter into muffin cups (paper-lined or well greased) evenly dispersing and filling about 3/4 full.
Bake about 20-25 minutes, until golden brown and top springs up when touched.
Makes 6-10 muffins (depending on size).