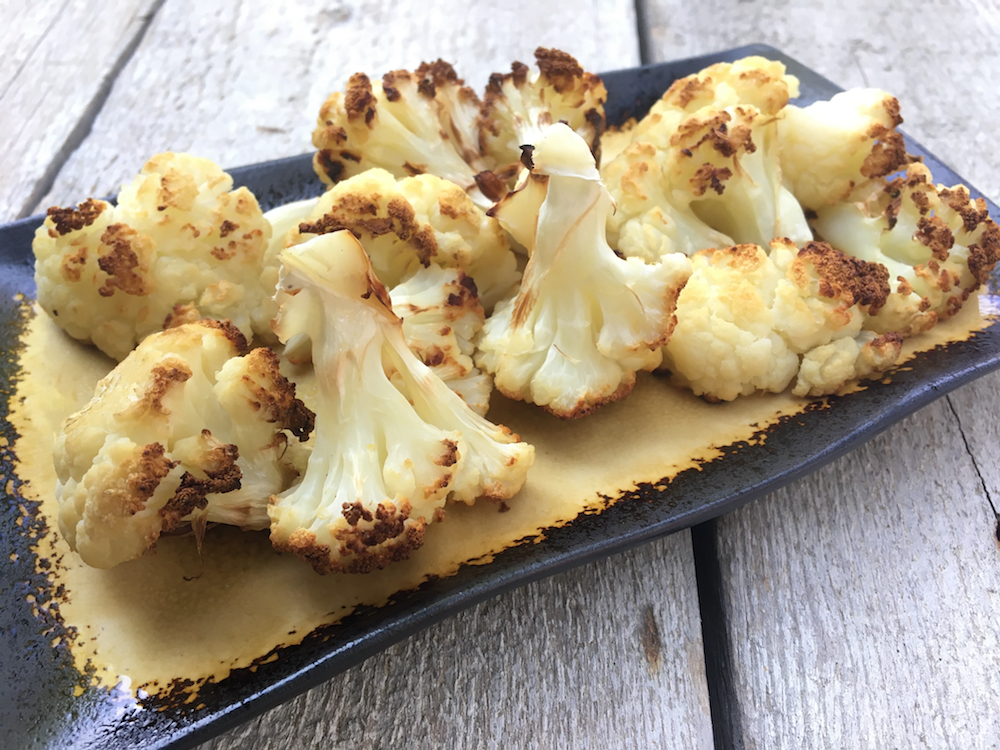 06 Jun

Roasted Cauliflower

This is a staple in our home. Its simple to make and the kids love it! Its also gluten and dairy free, Paleo, Keto and AIP compliant so its safe for everybody to enjoy! Need I say more? I didn't think so. Enjoy!

Ingredients:
Cauliflower, about 1 head
1-2 tbs coconut oil, bacon fat or lard, melted
Salt and pepper to taste
Steps:
Chop cauliflower into small chunks all about the same size (usually about the size of a lime or a bit smaller).
Toss cauliflower in about 1-2 tbs melted oil of choice. Top with salt and pepper to taste.
Roast in 325 degree oven about 45 minutes or until golden brown, checking every 15 minutes or so to turn.