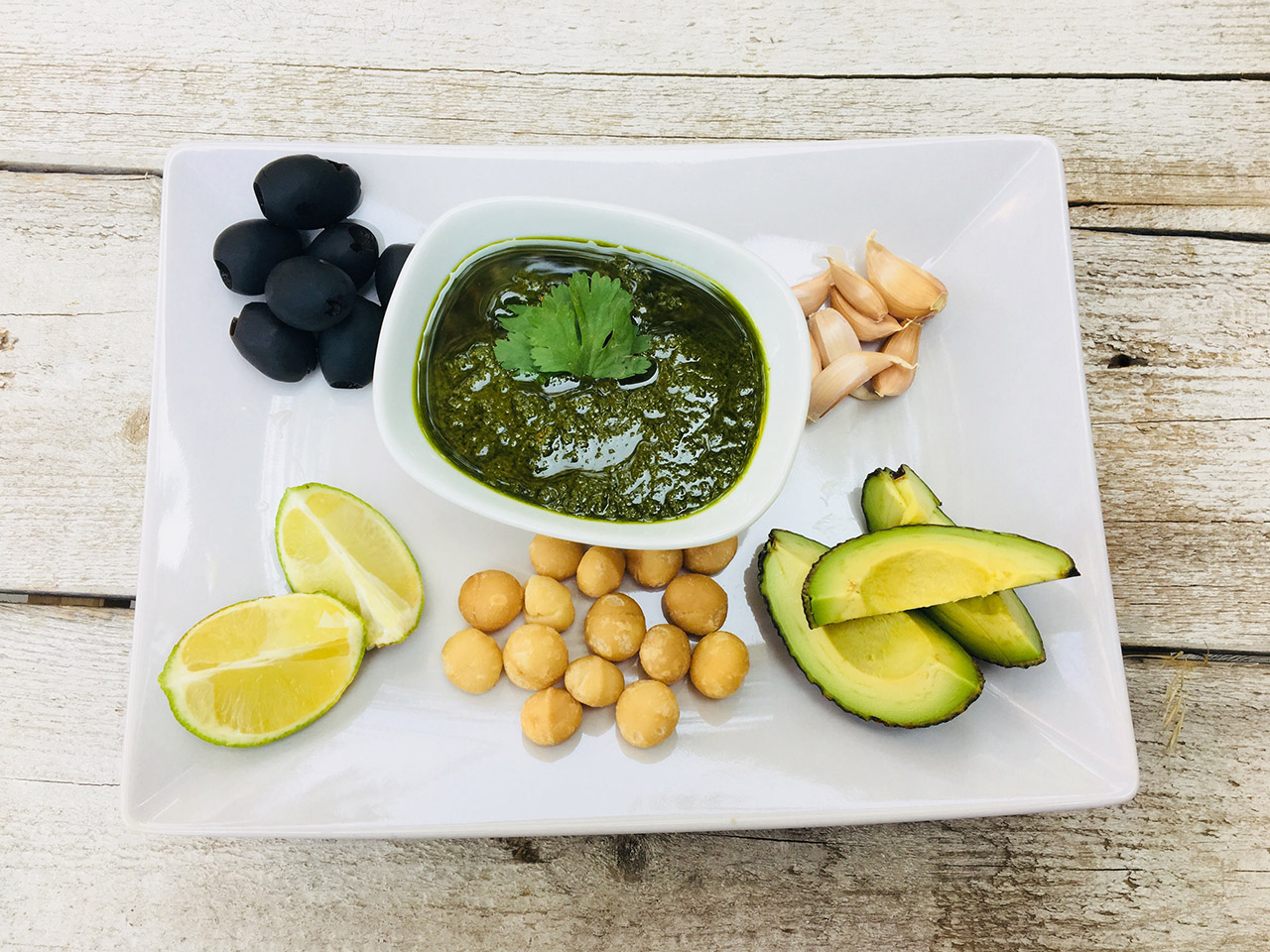 19 Aug

Green Super Sauce

People often ask me what we use for salad dressing while on the Ketogenic diet. While I do sometimes make my own vinaigrette or ranch-style homemade salad dressings (watch for these recipes coming soon!) one of my favorite salad toppers is this Green Super Sauce. It also makes for an awesome dip, tasty addition to meat or fish and can be used as a low carb (and nightshade-free!) sauce for keto pasta(less) dishes.

Ingredients:
1/3 cup fresh parsley, packed
1/3 cup fresh cilantro, packed
1/3 cup fresh basil, packed
2 cloves garlic
1/2 cup oil (I recommend a mild flavored olive oil. Some olive oils can be overpowering in taste Avocado or chia oil can also be used)
2 tbs white wine vinegar
Pinch (or two) each of sea salt and pepper to taste
Variations:
Toss in a small handful (about 10) of macadamia nuts or about 2 tbs pine nuts and 2 tbs nutritional yeast and replace cilantro with an extra 1/2 cup basil for a fresh dairy-free pesto!
For a creamier dip toss in 1/2 cup olives (black or green can work depending on the flavor you're looking for) and blend
For a Mexican spin, replace basil with and extra 1/3 cup cilantro and add in 1/2 cup avocado. Replace vinegar with juice from 1 or 2 large limes
For an awesome addition to top freshly cooked fish, add in a tablespoon of fresh dill and replace vinegar with lemon.
Save the liquid from your jar of refrigerated sauerkraut and replace the vinegar with 2-3 tbs sauerkraut juice to pack your Super Green Sauce with a large dose of gut friendly probiotics.
Steps:
Add all ingredients to blender or food processor and blend until well blended.