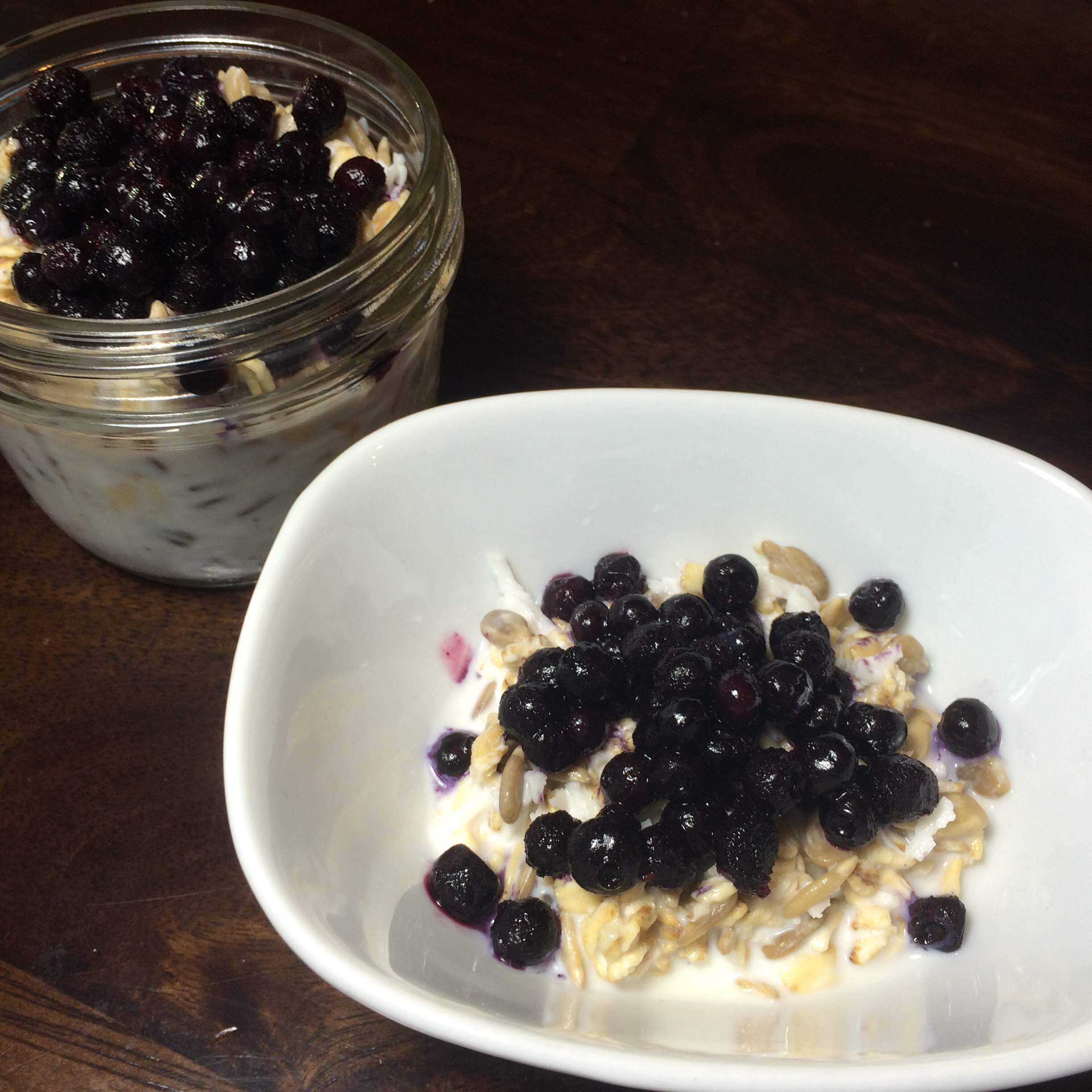 01 Apr

Traveling Oats

Traveling with kids is hard. Traveling with kids while gluten free is even harder. Sure, there are continental breakfasts available at most hotels; however even if my family wasn't gluten free, I'm just not sure I'd brave the "eggs", sausages, danishes, cold cereals and other junk often served. So, I bring my own food which often includes boiled eggs, healthy lunch meats, a batch of these cookies, veggie sticks, fruit and nuts. For our last road trip, I also threw together this little concoction for my daughter to eat for breakfast. It was super easy to make and she loved it! Soaking the sunflower seeds over night makes them easier to digest and the combination of seeds, coconut and oats really seemed to fill her up. And of course blueberries provide an excellent source of antioxidants, vitamins and minerals (you can use raisins or other fruit if you prefer).  Plus, I didn't have to use the microwave to heat anything up. Bam! Road trip success!
Ingredients: 
1/3 cup gluten free oats
1/3 cup coconut, unsweetened/shredded
1/3 cup sunflower seeds, raw
1/3 cup blueberries (Or berries of choice. Raisins work also).
1 cup milk (almond and coconut milk work great if you kid doesn't tolerate dairy)
Steps:
Combine all ingredients in a mason jar. Tightly secure lid. Allow to soak at least 8 hours before enjoying.