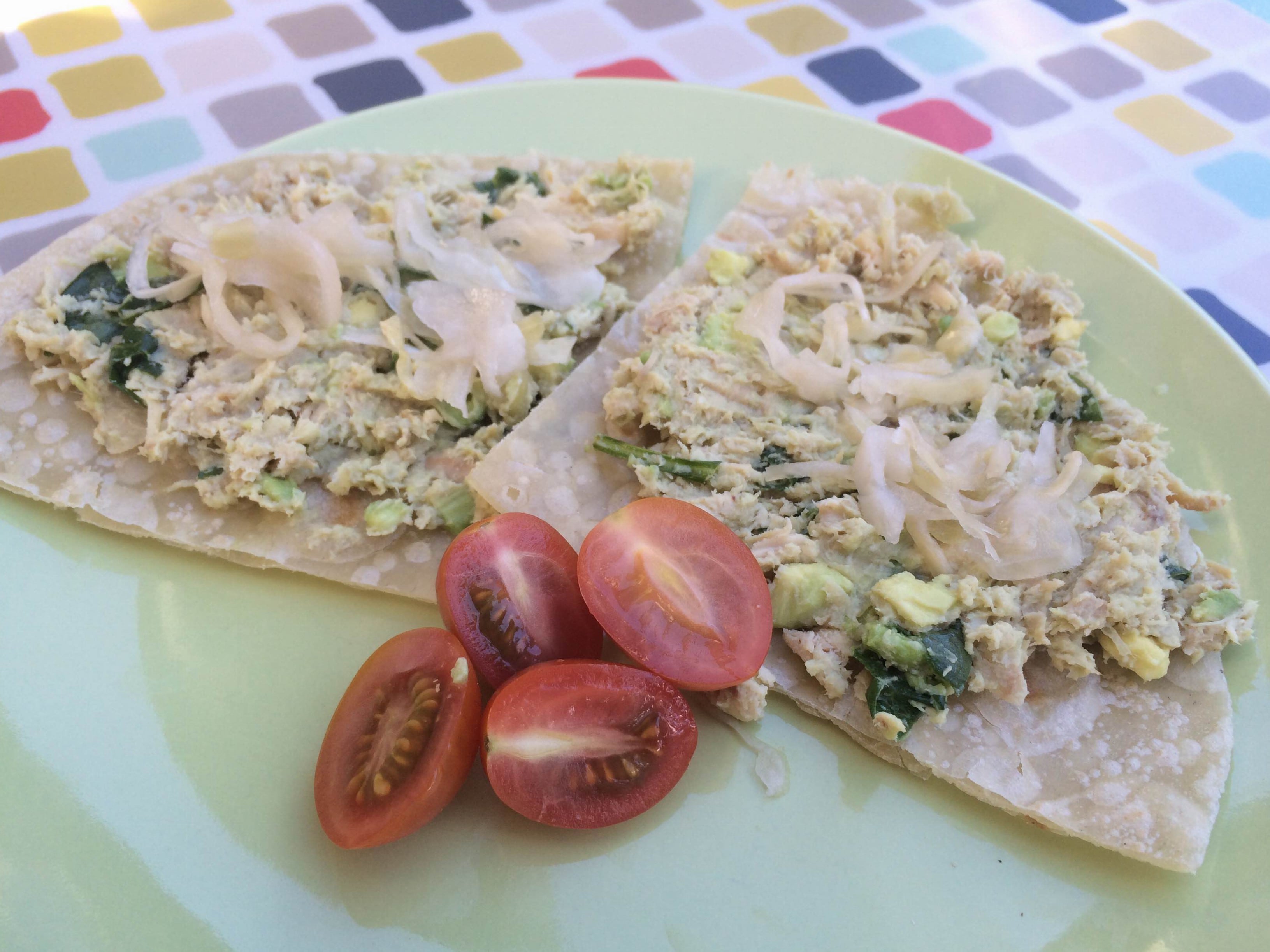 28 Mar

Shredded Chicken Lunch

I kind of drew a blank when it came time to name this little number and for some reason Shredded Chicken Lunch was all that came to mind. It is shredded chicken and it does make a great lunch option, so the name seems fitting. A few things that I love about this recipe (if I can even call it a recipe)
Its simple and fast.
My daughter loves it!
Uses leftovers and ingredients I tend to always have on hand.
I can enjoy this on lettuce leaves while she enjoys hers with gluten free crackers, tortillas or plopped down on her tray in a big pile.
It is gluten and dairy free and can easily be made Paleo.
I'm using the term "recipe" pretty loosely with this one- it's really more of a simple meal idea for those wanting a healthy lunch or snack that doesn't take a lot of time or energy to prepare. For little kiddos (like my daughter) I do recommend cutting into bite-sized pieces as pictured below.
Ingredients: 
About 8 ounces shredded chicken (or just use leftover chicken from this Whole Roasted Chicken recipe)
About 1/4-1/2 avocado
About 1/4 cup sauerkraut
About 1/2 cup greens, finely chopped
Optional- 2 tbs hummus (use in place of avocado if desired)
1-2 gluten free tortillas or lettuce leaves
Steps:
Note- One of the easiest ways to make shredded chicken to simply throw some chicken breasts in the crock pot with a little water and seasonings and cook about 4-6 hours. You can also save money by buying a whole organic chicken and just placing the whole thing in the crock pot and cook until the meat easily comes off bones (about 6-7 hours). When done, remove the meat and place the bones back in crock pot, cover with water and make bone broth (you can check out my recipe here).
Combine chicken with other ingredients, stir to combine.
Enjoy on a tortilla, with crackers, on lettuce leaves or right out of the bowl.