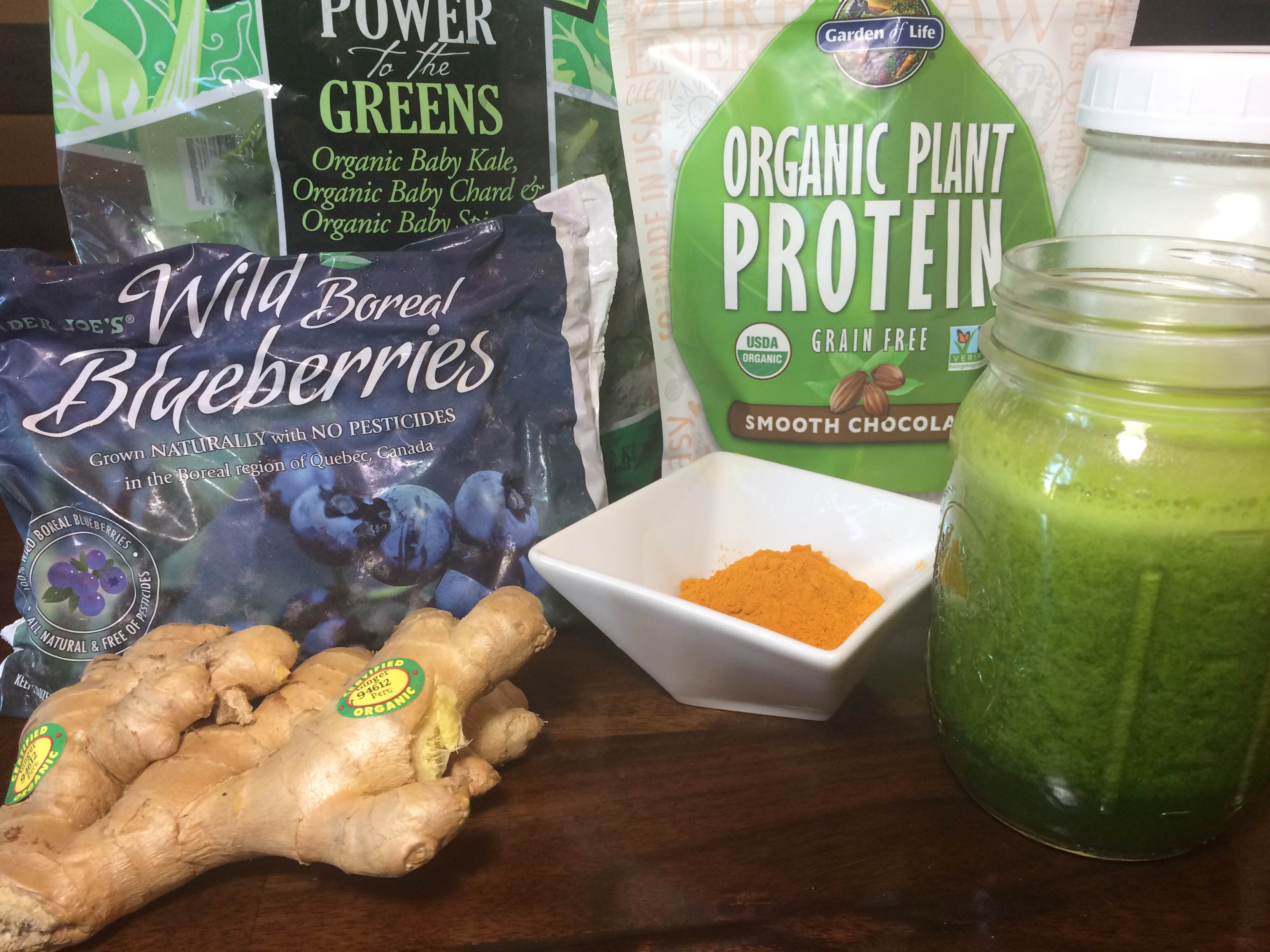 04 Apr

Perfect Paleo Smoothie

Smoothies are one of my favorite breakfast/meal options for those busy mornings (or lunches/dinners for that matter!) when a sit down breakfast is just not an option. They also make a great post workout meal. When working with local clients, I see a lot of people really missing the boat on the endless possibilities that a smoothie can offer! While I agree that blending a banana with peanut butter and chocolate protein powder can taste amazing, this really doesn't offer much in terms of vitamins, minerals and antioxidants (all things that we all need more of!). A smoothie presents a great opportunity to load up on things like nutrient-packed greens, anti-inflammatory ginger and turmeric, omega-rich flax and chia, coconut milk (high in energy boosting medium chain fatty acids. For more on coconut, heres a great article) and antioxidant-rich berries. So, the next time you're getting ready to mix up that smoothie, feel free to give this recipe a try or simply add a few of these ingredient ideas for a healthier meal or snack.
Ingredients: 
1- 1.5 scoop protein powder (I love Garden of Life brand)
1-3 handfuls greens (I use the Power Greens from Costco or the mixed greens from Trader Joes)
About 1-2 cups coconut milk (I make my own. Here's the recipe.)
1 cup berries or fruit of choice (berries are lower and sugar and higher in antioxidants)
1-3 tsp turmeric, ground
1-3 tsp ginger, ground (fresh can be used, about the size of the tip of your thumb)
1 tbs chia seed or ground flax (optional- makes a thicker, more filling smoothie)
1 tbs coconut or flax oil (optional, those who are watching calories many not need/want to add this)
Extra water/liquid as needed
Steps:
Add all ingredients to blender and blend until smooth. Add more water/coconut milk if necessary.