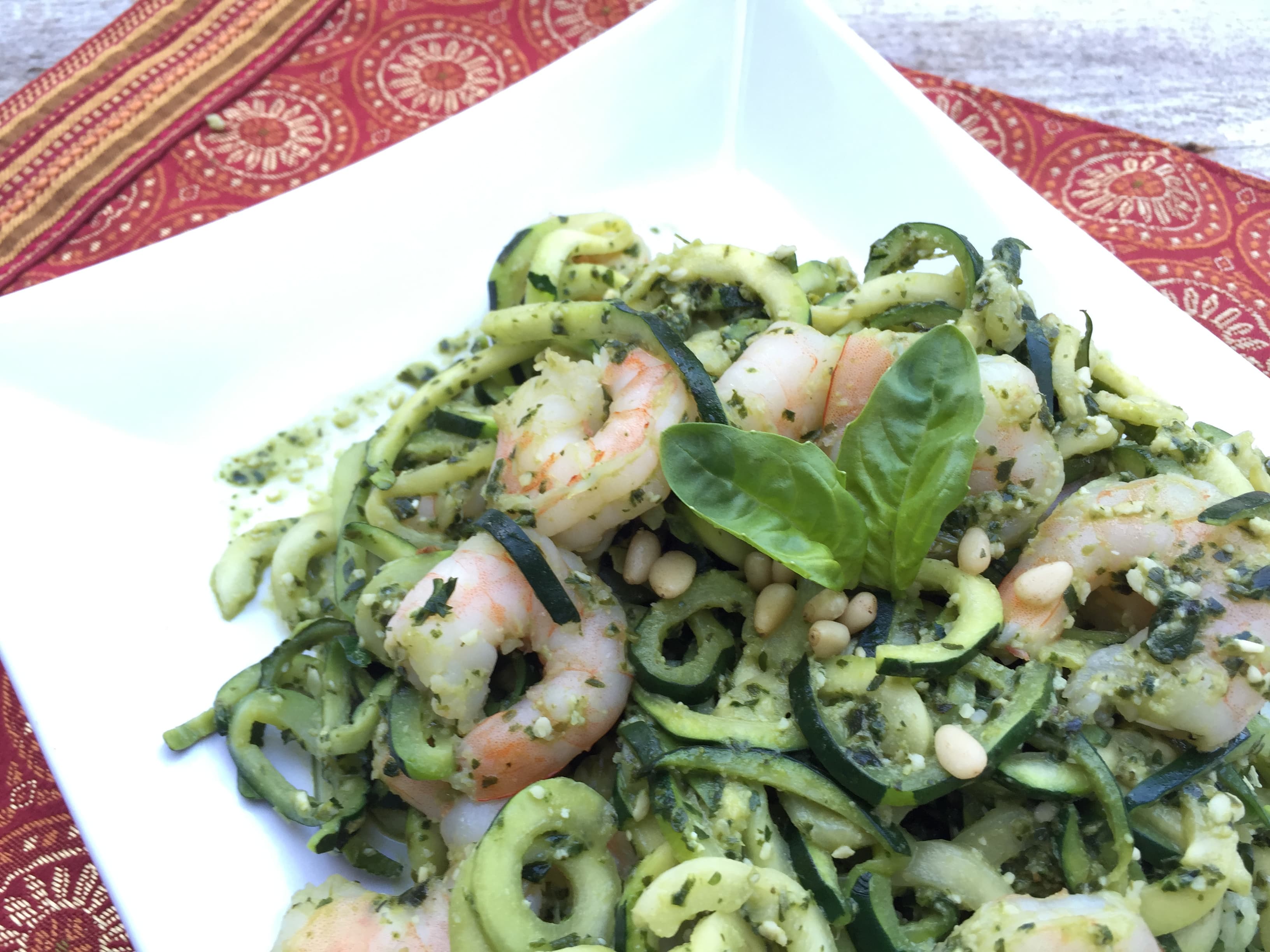 06 Apr

Paleo Pesto "Pasta"

I never was much of a pasta person, even in my non-Paleo days. The thought of downing all of those carbs and calories in one sitting always steered me away… I mean, nothing against carbs and calories but if I'm doing to take down 500 calories it really should be chocolate flavored and covered in frosting… and sprinkles. The idea of zucchini pasta really appealed to me as it provides a low carb/cal foundation for some amazing toppings, like this pesto! We can't do dairy in our home so while most pesto recipes have parmesan cheese this one uses nutritional yeast. Soooo this may not  taste exactly like your mama's pesto, but hopefully its close enough to do the trick (and we just saved ourselves some calories. Win Win!).
Ingredients: 
About 6 medium zucchini (this feeds about 3-4 people or 2 big eaters with some leftovers)
2 cup basil, fresh, stems removed (you can replace 1/4-1/2 with spinach, cilantro or parsley if desired)
1/2 cup avocado or olive oil
3 tbs pine nuts or walnuts
3 cloves garlic
2 tbs nutritional yeast
Pinch or two salt
About 1 pound shrimp, cooked and shelled
Steps:
Make zucchini noodles with mandolin or spiralizer (I have this one. It does a decent job).
Blend basil with nuts, oil, yeast and garlic until smooth.
Add a small amount of oil to pan, add noodles and cook a few minutes until noodles just become tender (do not overcook!). Stir in pesto and shrimp and cook another minute or so until heated and well mixed.