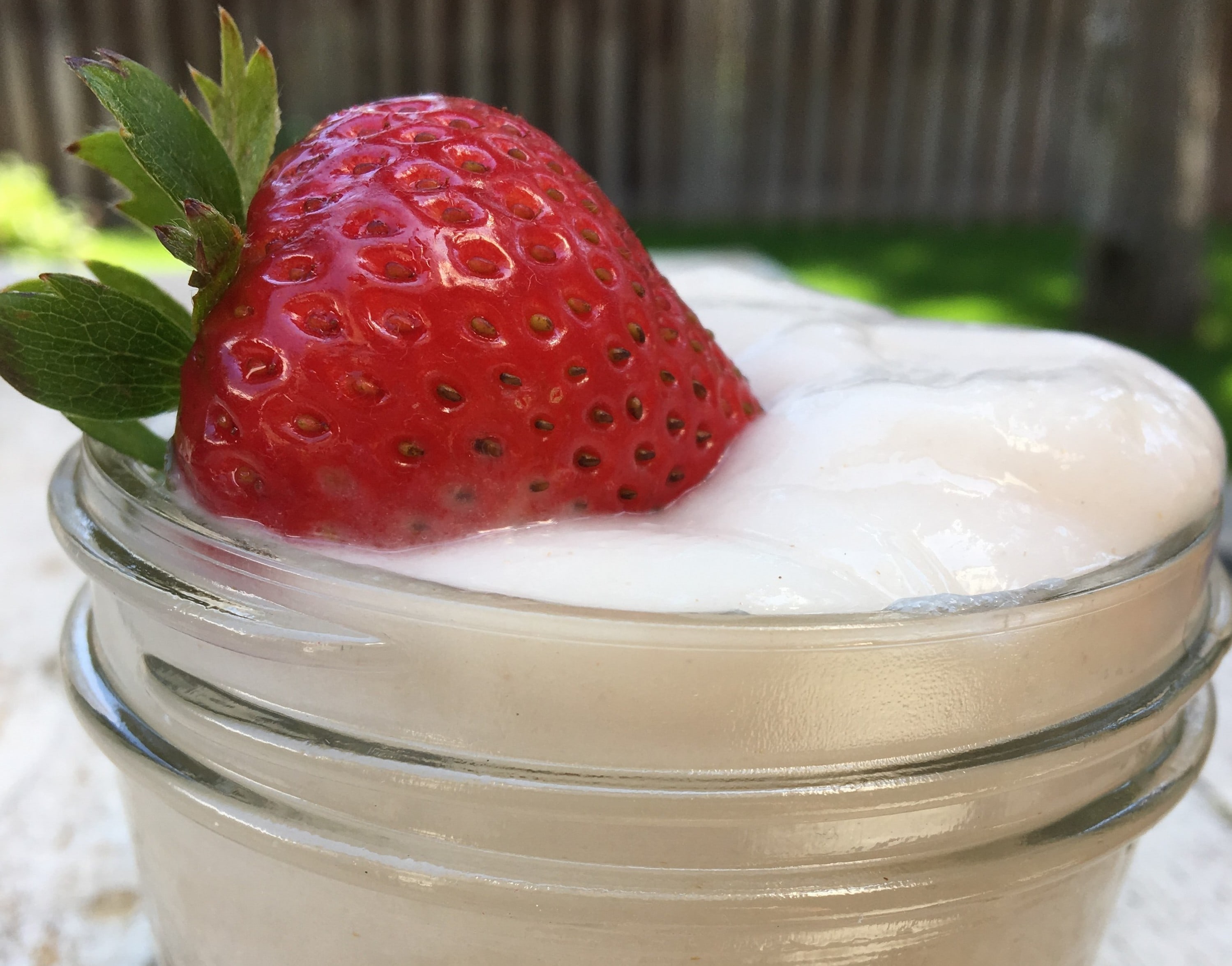 07 Jun

Paleo Coconut Milk Jello

I still have no idea what to call this recipe. A few ideas I had were- Gelatinous Goodness, Creamy Gelatin, Paleo Gelatin… Um yeah none of those really do this recipe justice. Regardless of the name, this recipe really is tasty and makes a great low calorie dessert when the sweet tooth hits. For now, let's go with Paleo Coconut Milk Jello!
Ingredients: 
2 cups cold almond, coconut, cashew flax or other non-dairy milk of choice  (I prefer my simple coconut milk recipe found here)
1 tbs gelatin
Stevia to taste (just a pinch or two works for me)
Pinch of salt
Steps:
In small saucepan, add 1 tbs gelatin to 2 cups cold non-dairy milk of choice. Allow to sit for 3-5 minutes, until gelatin thickens.
Turn burner to low heat.
Stir well, slowly heating until gelatin has completely dissolved (you don't have to heat it much more than lukewarm).
Add Stevia and pinch of salt.
Pour into serving bowls and place in fridge to set, about 3-6 hours until firm. You can speed the process by adding a few ice cubes and stirring until melted prior to placing in fridge.
Optional: Once gelatin has set, run through blender for a more "mousse like" dessert (for lack of better explanation).