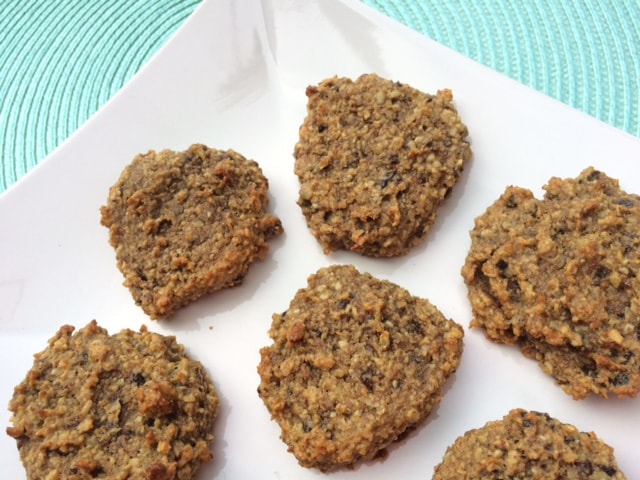 11 Apr

Mulberry Cookies

As I kid I can remember riding to town with my grandparents while they sang "Round and Round the Mulberry Bush". Thus, I've known about mulberries since a very young age, but only recently had the opportunity to try them. Being that I'm always on the lookout for new varieties of foods to add to our diet, when I saw a sale on unsweetened dried white Mulberries at a local store, well I snagged them right up (6 bags worth to be exact). Turns out these little gems are an excellent source of vitamin C and iron, in addition to calcium and antioxidants. They are really yummy  and make a pretty tasty little cookie too! You can buy them on Amazon (heres a link) and find mulberries at many natural grocery stores.   You can also use things like goji berries and even unsweetened cherries if you'd like in place of mulberries for this recipe. Enjoy!
Ingredients: 
2 eggs
1/4 cup coconut oil
1 tbs raw honey
1/3 cup coconut flour
1 cup unsweetened dried mulberries (or goji berries, cherries, or even dried apple)
1 tsp vanilla extract
pinch salt
Steps:
Preheat oven to 350.

Finely chop mulberries by hand or pulse in food processor a few times until finely chopped.

Eggs and coconut oil (or simply add to food processor and pulse a few more times).

Add in the remaining ingredients and stir well (or continue pulsing in food processor until mixed).

Form into balls or patties and place on cookie sheet (these can be baked as bon bons or flattened out into a cookie).

Bake about 10 minutes.