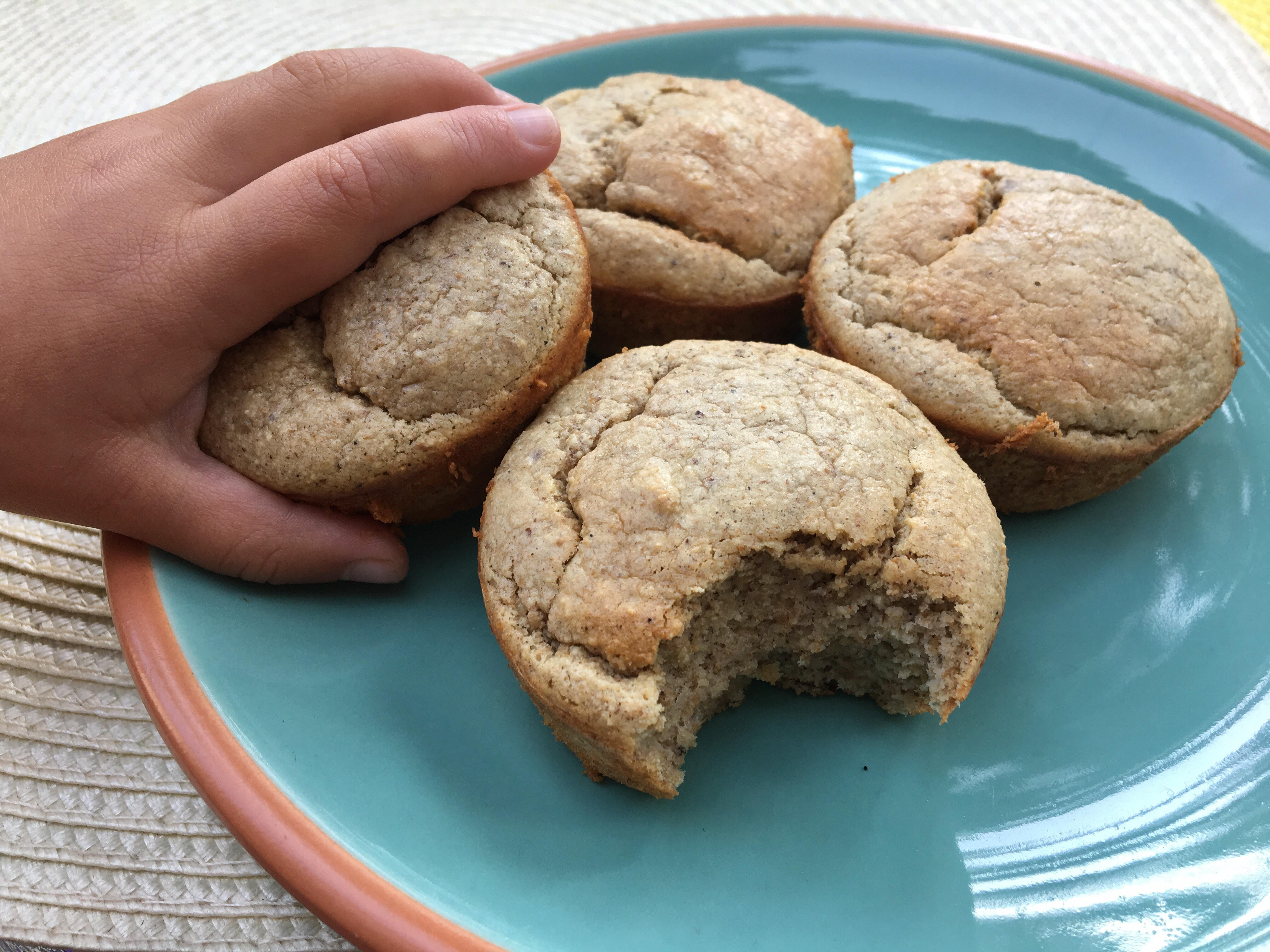 08 Aug

Banana Nut Muffins

One of my passions is working with parents to educate and encourage their children to make healthier food choices. Typically the older the children are, the more difficult this process ends up being. This recipe is a spin off of my Green Tigernut Muffins (recipe found here). I came up with these Banana Nut Muffins after receiving feedback from parents that, while the Green Tigernut Muffin's are a great idea in theory… they can't get their kiddos to eat them because of the color.

So, for parents with picky kids- this recipe is square one. While they may not have those awesome greens and carrots, these muffins do have a healthy dose of protein (from the eggs), omega 3s (from the flax and walnuts) and fiber (from the tiger nut flour and flax). Plus, the banana packs the perfect amount of sweetness without adding any additional sugars or sweeteners. These muffins make an awesome addition to breakfast, school lunches and after school snacks.

Now, for those with toddlers and kids who aren't turned away by a green muffin… If you can get away with adding a handful (or two or three) of spinach to this recipe I say go for it! The more the better! The sooner we can train those adorable kiddos to get their veggies in where they can and be open to new and interesting healthy food choices, the easier to food battle will be later on!

Ingredients:
4 eggs
1/4 cup oil of choice (coconut, palm, avocado and even lard all work just fine)
2 large handfuls spinach or greens (optional)
1 medium banana
3/4 cup tigernut flour
1/4 cup ground flaxseed
1/2 tsp baking soda
About 1/4-1/2 cup walnuts, chopped
Steps:
Preheat oven to 350 degrees.
Combine eggs and greens in blender or food processor and blend until greens are well blended into egg mixture. (Or omit greens)
If using solid oil, warm to melt then add to egg mixture.
Add remaining ingredients and mix well (I prefer to do this entire process in my food processor and simply pulse to combine ingredients. For those without this wonderful kitchen appliance, you can combine eggs and greens in blender, add oil then transfer to a bowl and finish adding remaining ingredients, mixing until well combined).
Oil muffin tin, pour batter into cups evenly dispersing and filling about 3/4 full.
Bake about 12-15 minutes, until golden brown and top springs up when touched.
Makes 6-10 muffins (depending on size).