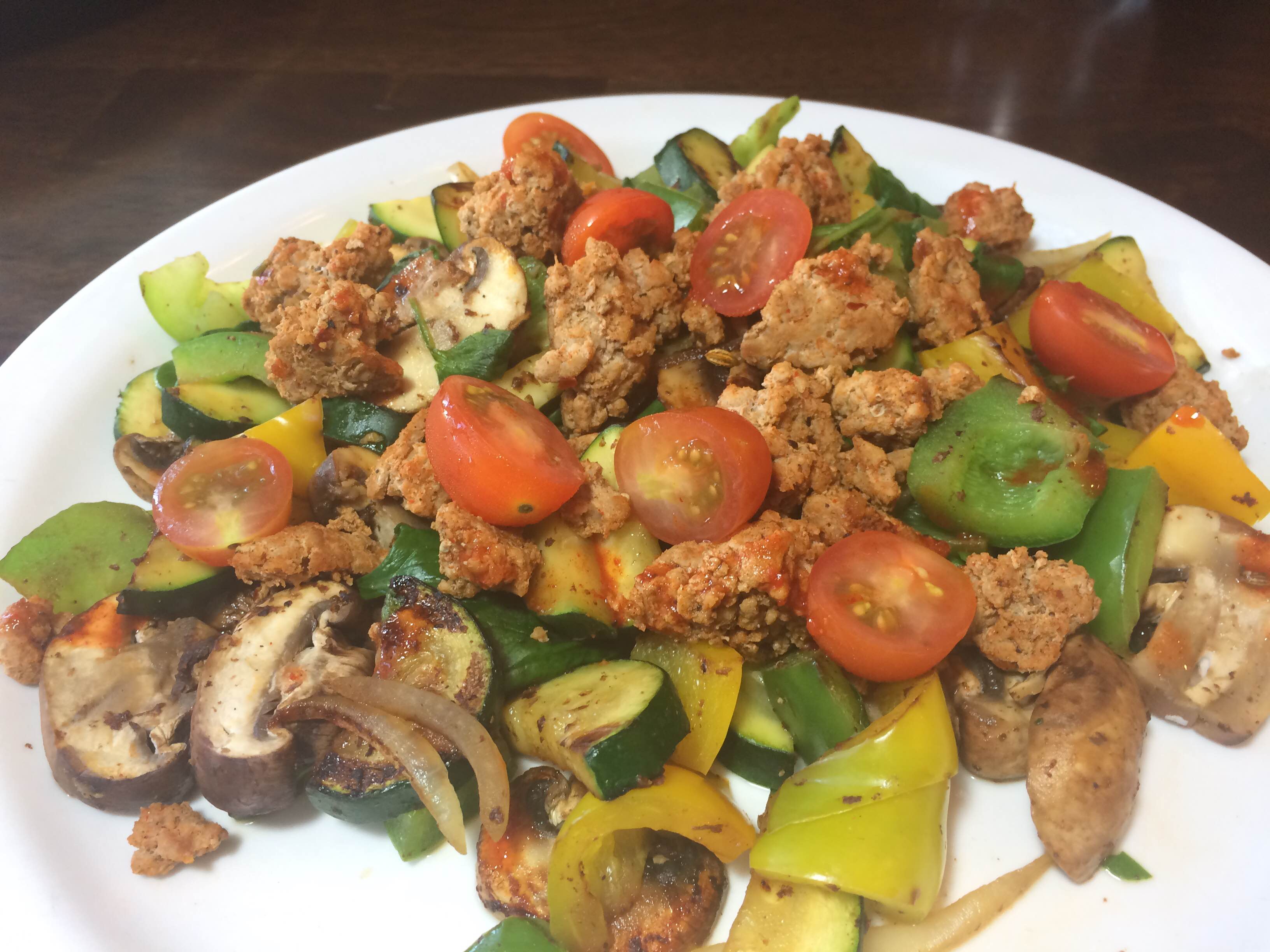 04 Apr

Eggless Breakfast Scramble

I'm on a mission to provide new and exciting breakfast ideas that don't require eggs. This one does the trick! For the meat in this dish, I made up a batch of breakfast sausage using this recipe; only rather than making patties I simply browned the meat and added the spices for flavor. This is a great meat option to have in the fridge or freezer for those egg-free mornings! From there, simply add in any veggies that you have on hand! I love zucchini, greens, peppers, mushrooms, onions and tomatoes; although this varies depending on which veggies I have in the fridge.
Ingredients: 
About 4-6 oz ground turkey sausage (Recipe can be found here)
handful of fresh greens
couple handfuls of fresh mushrooms, sliced
1 zucchini, chopped
1/2 green bell pepper, chopped
1/2 yellow/orange/red bell pepper, chopped (or just use the whole green pepper from above)
handful of grape tomatoes, halved
Hot sauce or salsa if desired
Steps:
Prepare sausage using this recipe. Form into patties if desired or leave as ground meat adding seasonings while browning. Set aside (I usually transfer it all into a storage container to get it out of the way. Then the remainder can be put in the fridge/freezer until ready to enjoy again).
Add a little oil to skillet and toss in veggies. Cook, stirring frequently until tender. Add in desired amount of meat.
Top with hot sauce and/or salsa if desired.