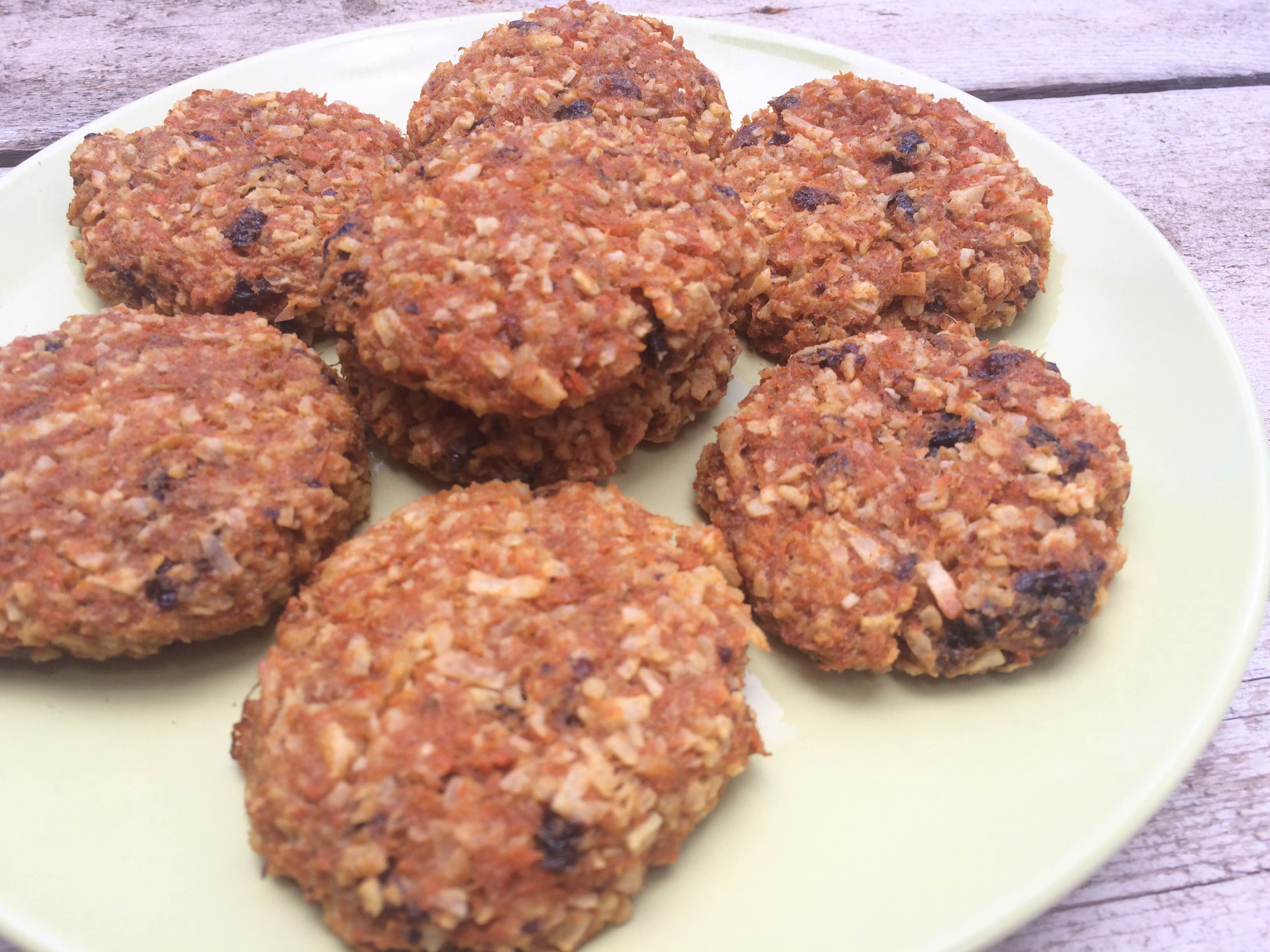 04 Apr

Carrot Coconut Cookies

Becoming a mommy has given me a whole new appreciation for cookies…. and bribery. "Want a cookie? Better eat your dinner!". "I'll give you a cookie if you come inside right now?". "Why don't you just sit here for 5 minutes and enjoy a nice cookie (aka sit still where I can see you while I make dinner)"… The possibilities with cookies are endless! We go through a lot of cookies at our house, and thus I realized quickly that I needed to come up with some healthy cookie recipes! I love these little goodies because I can use the leftover carrot shreds that I get after juicing (rather than throwing them away) in addition to other simple ingredients that I often have on hand. I will say these cookies are rather bland as I don't add extra sugar or salt, however you can a little honey and sea salt if necessary. Enjoy!
Ingredients: 
2 eggs
1/4 cup coconut oil
6 prunes (About 1/2 cup raisins can be used instead. I prefer prunes as they have much less sugar.)
1/2 banana, mashed
2 cups shredded carrot (I used the ground carrot shreds leftover from juicing)
1 cup dried coconut, unsweetened and shredded
1/2 tsp cinnamon
1/4 tsp ginger
Steps:
Preheat oven to 350.

Finely chop prunes or pulse in food processor a few times until finely chopped.

Stir in mashed banana and eggs (or simply add to food processor and pulse a few more times).

Add in the remaining ingredients and stir well (or continue pulsing in food processor until mixed).

Form into balls or patties and place on cookie sheet.

Bake about 10 minutes.