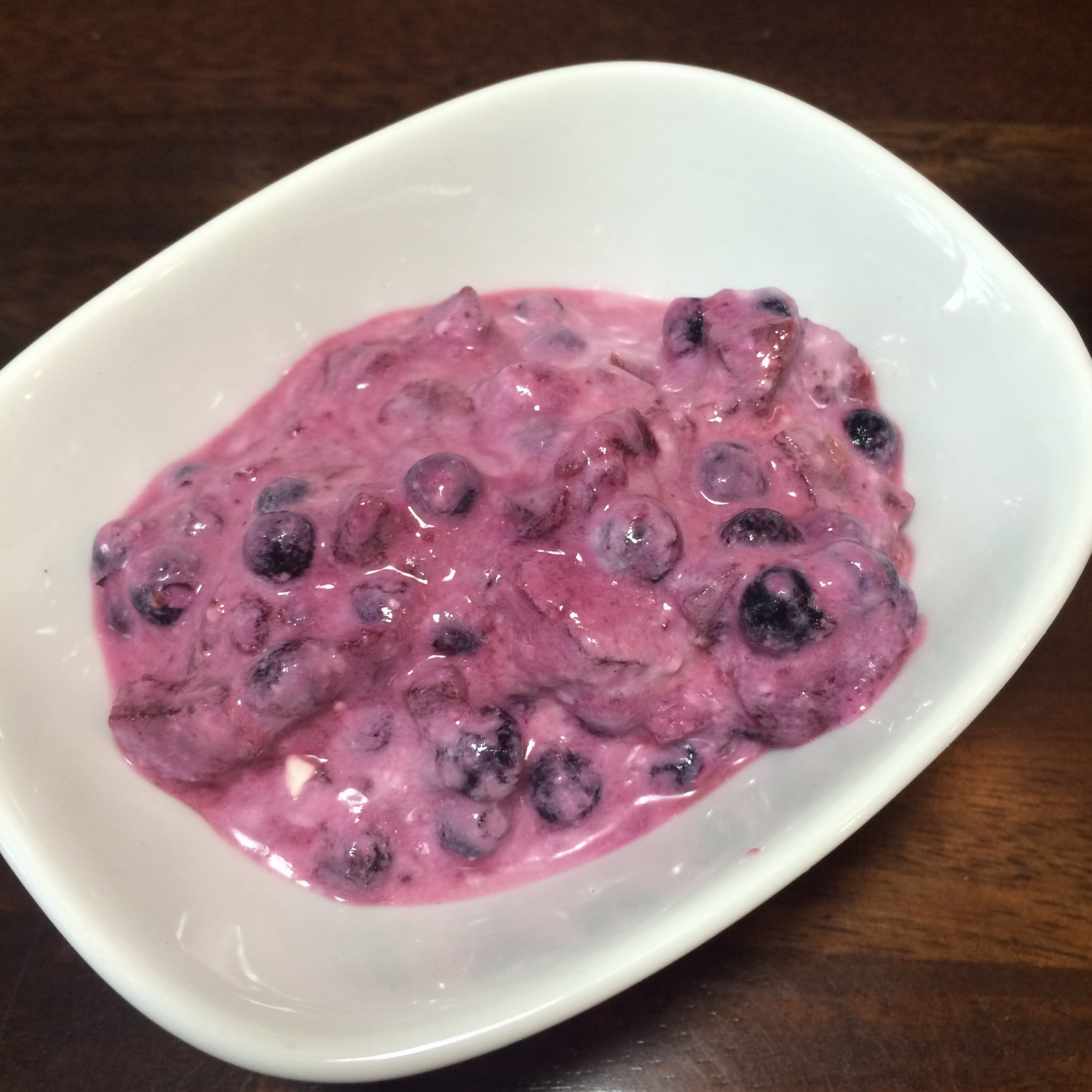 24 Mar

Blueberry (Beet) Yogurt

I LOVE beets. My daughter on the other hand, does not. Loaded with phytonutrients, vitamins B and C, fiber, and essential minerals like potassium, and manganese- I really think we should all be eating more of this awesome veggie! Knowing that the benefits of beets far outweigh my daughter's opinion, I decided to find ways to sneak them into her meals. Sometimes I juice beets and toss the scraps into breads and cookies to make pretty red baked goods. Sometimes I roast them and sneak a few onto her plate with dinner. And, sometimes I chop them up and hide them among blueberries in her yogurt. Poor kid eats beets at least once a week and doesn't even know it! I win! And and for more info on the amazing benefits of BEETS heres a great article.
Ingredients: 
1/2 cup organic yogurt (I love Trader Joes Organic unsweetened but any unsweetened or Greek yogurt is fine)
1/2 cup blueberries
1-2 small beets, finely chopped (Trader Joes and Costco both carry peeled pre-cooked beets that are great for tossing into smoothies, salads and all dishes).
Steps:
Chop beets and mix into yogurt with blueberries. This serves about 1 adorable child (depending on how much they eat). Double or triple recipe for 2 or more adorable children.