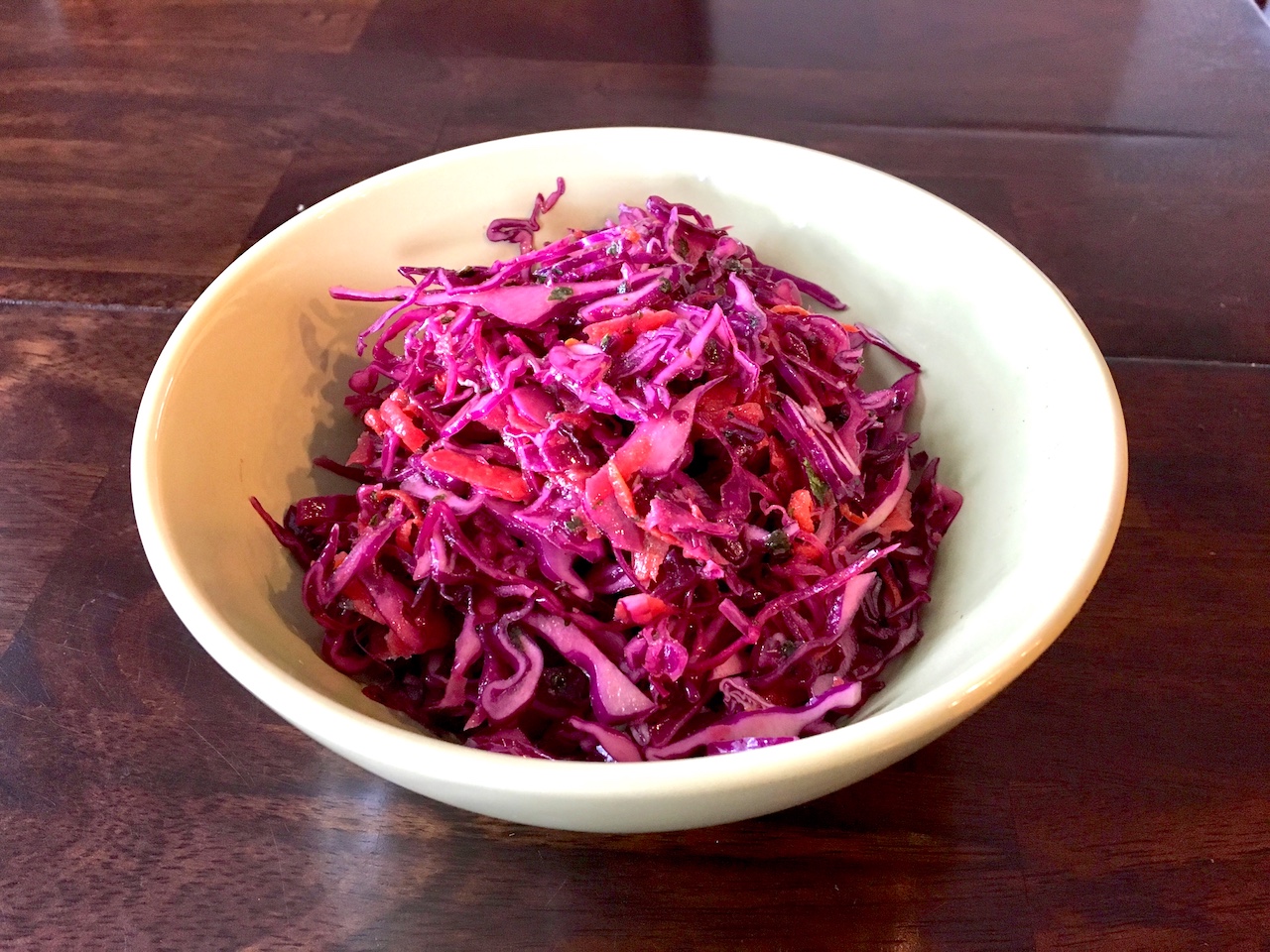 20 Apr

Red SuperSlaw

I! Love! This! Dish! I'm calling this "SuperSlaw" because it contains tons of super healthy ingredients such as cilantro, citrus, cabbage, carrots and olive oil. AND, it also tastes super yummy…. like "I'm pretty sure I ate a pound of this stuff yesterday" kind of yummy. This dish is Paleo, keto friendly (I do recommend using only 1 carrot for keto) and AIP compliant. Enjoy!

Ingredients:
1 medium red cabbage (about 2 pounds), finely shredded (I used my mandolin)
1-2 medium carrots, peeled then shredded
Zest from 1 medium orange (organic)
Zest from 1 lime (organic)
1 bunch fresh cilantro (about 1 cup)
Juice from 4 limes
1/3 cup extra-virgin olive oil
1/2 tsp sea salt (more to taste if desired)
1/2 tsp black pepper (more to taste if desired)
Pinch of stevia or drop of monk fruit extract (optional)
Steps:
Shred the cabbage and carrot and combine
Add zest of orange and lime
Combine remaining ingredients in food processor and pulse until cilantro is finely chopped and ingredients are well mixed
Pour cilantro mixture onto cabbage mixture and mix well
Refrigerate and enjoy!