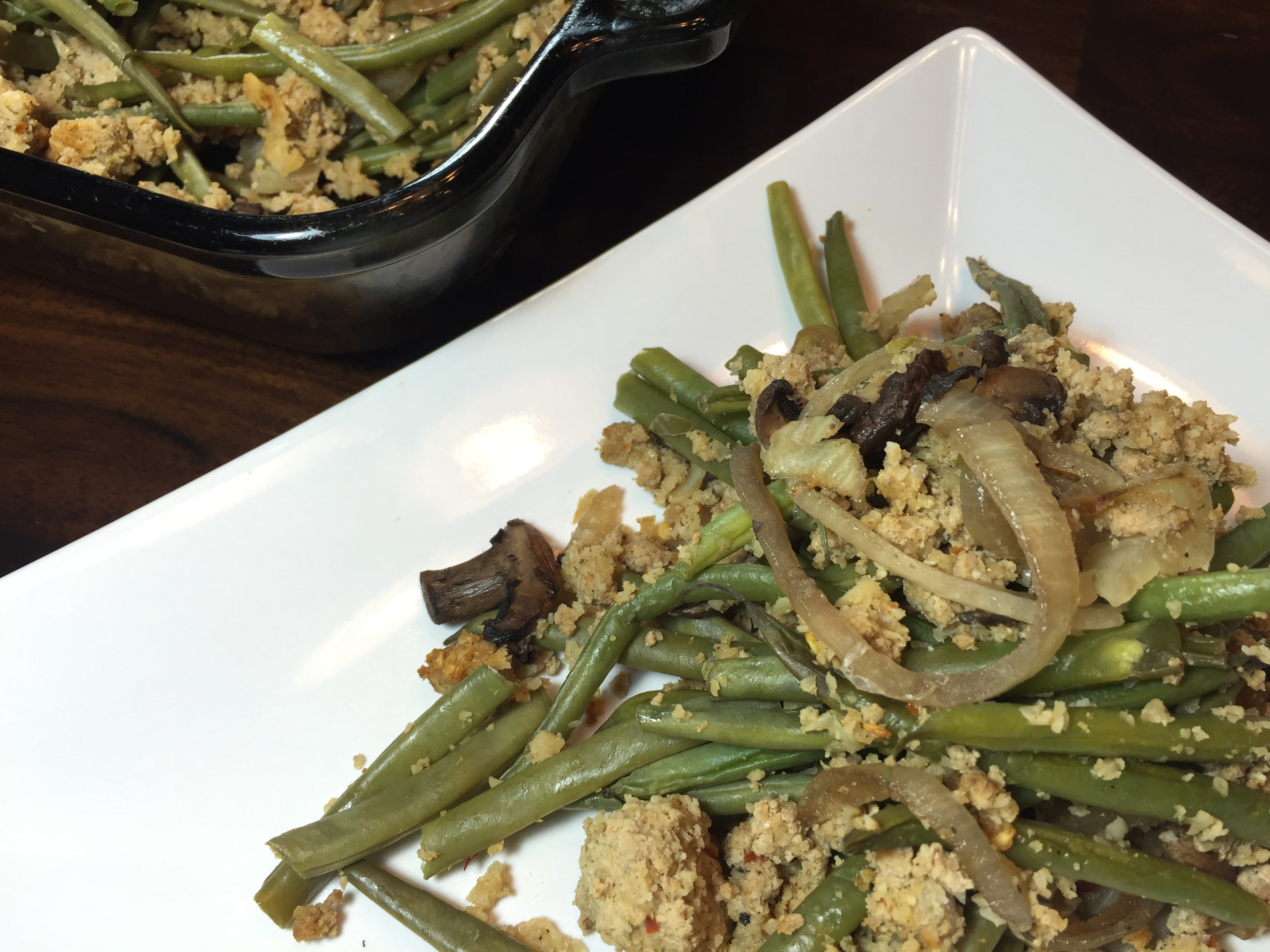 06 Jan

Green bean Casserole

Every time I make a version of this recipe my husband (aka Dr. Kremer) raves about how it is his favorite. Unfortunately when cooking I have this horrible habit of just kind of throwing stuff together making it really hard to recreate my masterpieces. SO when making this recipe the last time around I made it a point to make careful notes of everything being tossed in. Upon digging in, my husband once again exclaimed that THIS is his favorite! Which works out just great because now I can recreate this deliciousness time and time again, and so can you!
Ingredients
1 tbs coconut oil
½ teaspoon fennel seeds
1.5 tsp dry mustard powder
1.5 tsp dried sage
1 tsp ground black pepper
1 tsp red pepper flakes
1 tsp smoked paprika
¼ tsp cayenne pepper
1 tsp salt
1 head cauliflower, riced
1 lb ground meat (turkey or pork tends to work best)
4-6 handfuls green beans
About 2 cups mushrooms, sliced (white or crimini both work)
About 1/2 medium sized onion, thinly sliced (white or red both work)
Steps:
Preheat oven to 350
Rice cauliflower (I use my food processor. Trader Joes sells riced cauliflower in their freezer section which I also have on hand at all times for last minute dinners.).
Mix all seasonings into meat along with 1 egg and cauliflower.
Add about 1/2 tbs coconut oil to a dutch oven or cast iron skillet. Add green beans and cook on medium heat about 5 minutes stirring frequently.
Top green beans with cauliflower meat mixture.
Cover (tin foil works if you don't have a cover for your skillet) and bake about 45 minutes.
In about 1/2 tbs oil, add onions and mushrooms. Cook stirring frequently about 5-8 minutes until onion is translucent and just starts to brown.
Add onions/mushrooms to green bean casserole and bake another 5-10 minutes, uncovered.