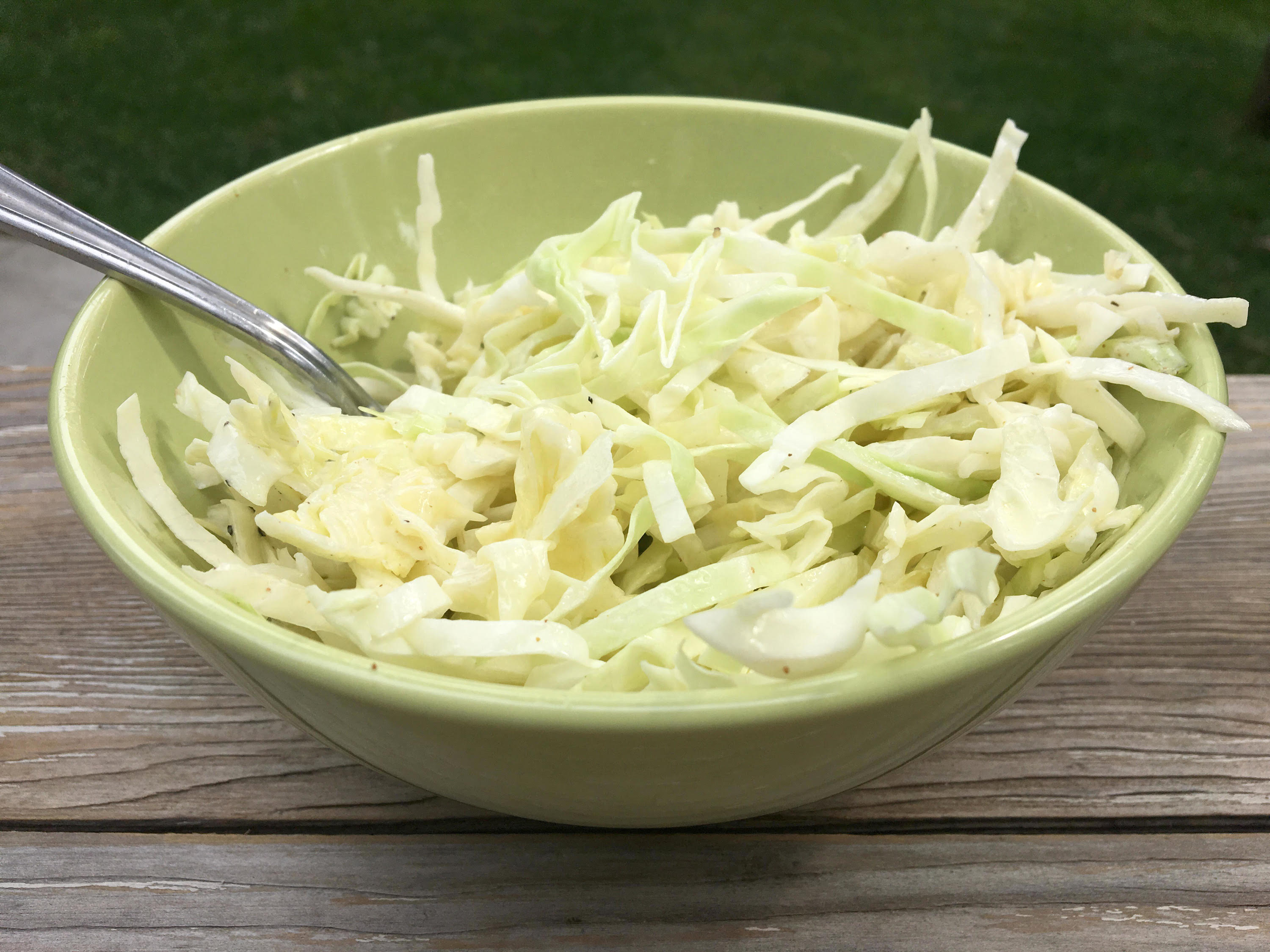 03 Aug

Keto Coleslaw

First of all- what kind of a name is "coleslaw"? That really doesn't sound like something I want in my tummy. Thus, I thought about calling this "Keto Slaw" but that also sounds quite unappealing. But, while the name "coleslaw" isn't great, this recipe is (if I do say so myself). Made with a few simple ingredients and easy to throw together, this recipe is a staple in our house.

AND!! For all you fellow fat-lovers, did I mention its also keto friendly!?! You're welcome.

Ingredients:
4 cups cabbage, shredded
1/4 cup mayo (I love Chosen Foods brand avocado mayo)
1 tbs olive oil
1/2 tbs apple cider vinegar
Pinch or two stevia to taste (I use Trader Joes brand pure stevia)
Salt and pepper optional, to taste
Steps:
Shred the cabbage (I use my mandolin) or purchase it already shredded (Trader Joes carries this).
Combine remaining ingredients, mix well and enjoy. NOTE- The amount of stevia needed will depend on brand of stevia and how sweet you like your slaw. Use your discretion here and sweeten to taste
Top with salt and pepper if desired. A pinch of celery salt is also a tasty addition.