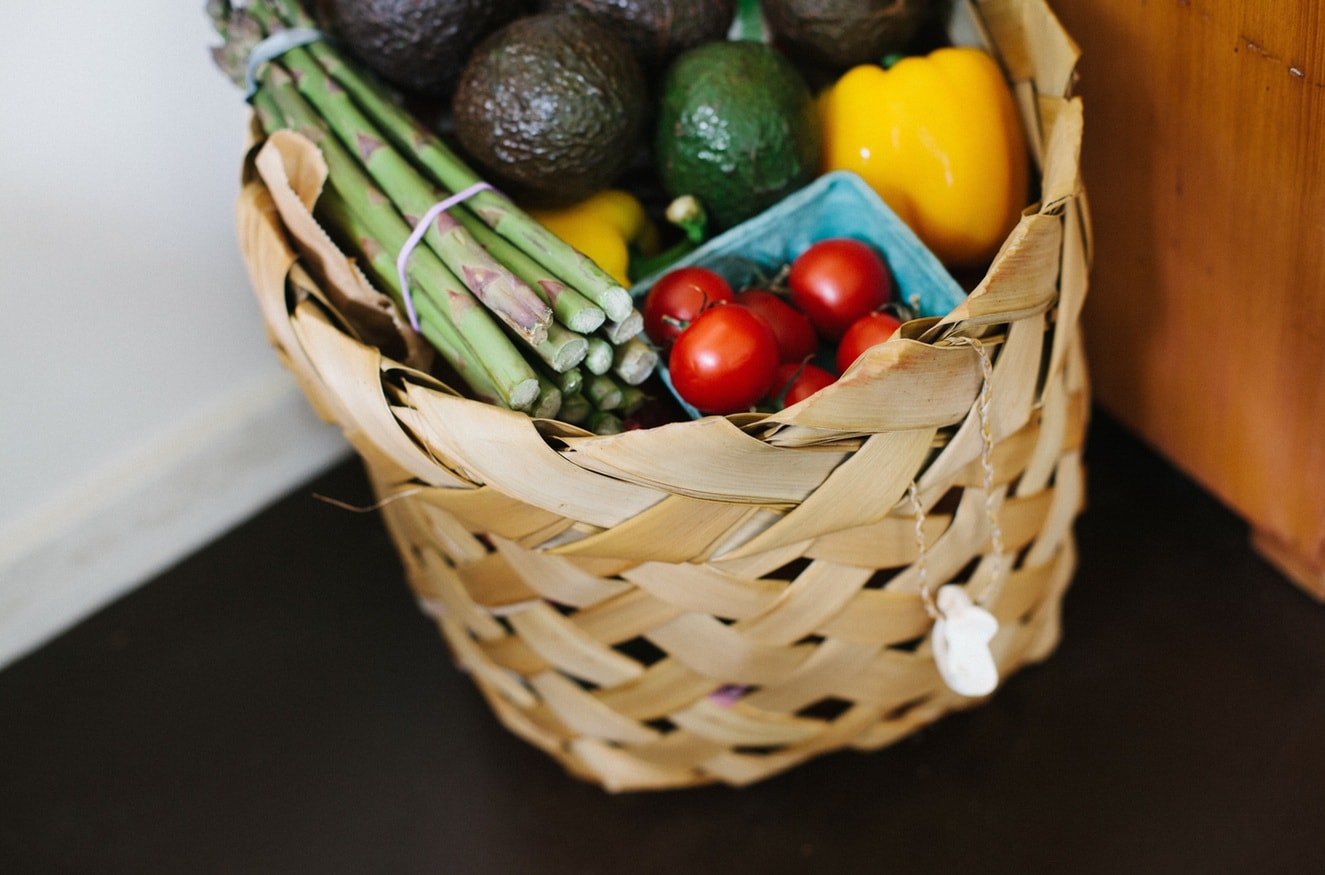 24 Sep

Paleo Food List

Grass fed/Organic Meats and Poultry
Veal
Pork
Beef
Chicken
Turkey
Duck

Organic Eggs from Free Range Chickens
Chicken
Duck
Goose

Other meats
Rabbit meat (any cut)
Goat meat (any cut)

Organ meats
Beef, lamb, pork, and chicken livers
Beef, pork, and lamb tongues
Beef, lamb, and pork marrow

Game meat
Alligator
Bear
Bison (buffalo)
Caribou
Elk
Emu
Goose
Ostrich
Pheasant
Quail
Rattlesnake
Venison
Wild boar
Wild turkey

Fish
Bass
Bluefish
Cod
Drum
Eel
Flatfish
Grouper
Haddock
Halibut
Herring
Mackerel
Monkfish
Mullet
Northern pike
Orange roughy
Perch
Red snapper
Rockfish
Salmon
Scrod
Shark
Striped bass
Sunfish
Tilapia
Trout
Tuna
Turbot
Walleye
Any other commercially available fish

Shellfish
Abalone
Clams
Crab
Crayfish
Lobster
Mussels
Oysters
Scallops
Shrimp


Fruit (Opt for organic, local and in-season whenever possible)
Apple
Apricot
Avocado
Banana
Blackberries
Blueberries
Boysenberries
Cantaloupe
Cassava melon
Cherimoya
Cherries
Cranberries
Figs
Gooseberries
Grapefruit
Grapes
Guava
Honeydew melon
Kiwi
Lemon
Lime
Lychee
Mango
Nectarine
Orange
Papaya
Passion fruit
Peaches
Pears
Persimmon
Pineapple
Plums
Pomegranate
Raspberries
Rhubarb
Star fruit
Strawberries
Tangerine
Watermelon
All other fruits

Vegetables (Opt for organic, local and in-season whenever possible)
Artichoke
Asparagus
Beet greens
Beets
Bell peppers
Broccoli
Brussels sprouts
Cabbage
Carrots
Cauliflower
Celery
Collards
Cucumber
Dandelion
Eggplant
Endive
Green onions
Kale
Kohlrabi
Lettuce
Mushrooms
Mustard greens
Onions
Parsley
Parsnip
Peppers (all kinds)
Pumpkin
Purslane
Radish
Rutabaga
Seaweed
Spinach
Squash (all kinds)
Swiss chard
Tomatillos
Tomato (actually a fruit, but most people think of it as a vegetable)
Turnip greens
Turnips
Watercress


Nuts and Seeds
Almonds/almond flour
Brazil nuts
Cashews
Chestnuts
Coconut/coconut flour
Hazelnuts (filberts)
Macadamia nuts
Pecans
Pine nuts
Pistachios (unsalted)
Pumpkin seeds
Sesame seeds
Sunflower seeds
Walnuts

Fats
Coconut butter coconut milk (canned, full-fat or light) or unsweetened dried or fresh
Avocado
Extra-virgin olive oil (not for heating)
Olives
Palm shortening

Beverages
Coffee
Tea
Wine (two 4-ounce glasses; Note: Don't buy "cooking wine," which is loaded with salt.)
Beer (one 12-ounce serving. Those with gluten intolerance or celiac disease should opt for gluten-free varieties only)
Spirits (4 ounces)

Sweeteners
Pure maple syrup
Organic Honey
Coconut Nectar
Stevia

Grain Free "Flours"
Almond flour
Arrowroot starch
Coconut Flour
Hazelnut flour
Walnut meal
Tapioca Starch

Miscellaneous
Dried spices and herbs
Chicken and beef stock
Coconut aminos (used in place of soy sauce)
Dark chocolate or cocoa powder (without soy or dairy if possible)
Gelatin
Apple Cider vinegar
Hot sauce and salsa

Foods to Avoid

Dairy
All processed dairy foods
Butter
Cheese
Cream
Dairy spreads
Frozen yogurt
Ice cream
Ice milk
Low-fat milk
Nonfat dairy creamer
Powdered milk
Skim milk
Whole milk
Yogurt

Grains
Barley (barley soup, barley bread, and all processed foods made with barley)
Corn (corn on the cob, corn tortillas, corn chips, corn starch, corn syrup)
Millet
Oats (steel-cut oats, rolled oats, and all processed foods made with oats)
Rice (brown rice, white rice, top ramen, rice noodles, bas mati rice, rice cakes, Rice flour (all processed foods made with rice)
Rye (rye bread, rye crackers, and all processed foods made with rye)
Sorghum
Wheat (bread, rolls, muffins, noodles, crackers, cookies, cake, doughnuts, pancakes, waffles, pasta, spaghetti, lasagna, wheat tortillas, pizza, pita bread, flat bread, and all processed foods made with wheat or wheat flour)
Wild rice
Amaranth (amaranth, buckwheat, and quinoa are technically seeds but because they have many of the same qualities as grains we include them in this list)
Buckwheat
Quinoa

Legumes
All beans (adzuki beans, black beans, broad beans, fava beans, field beans, garbanzo beans, horse beans, kidney beans, lima beans, mung beans, navy beans, pinto beans, red beans, string beans, white beans)
Black-eyed peas
Chickpeas
Lentils
Peas
Miso
Peanut butter
Peanuts
Snowpeas
Sugar snap peas
Soybeans and all soybean products, including tofu

Soft Drinks and Fruit Juices
All sugary soft drinks
Canned, bottled, and freshly squeezed fruit drinks (which lack the fiber of fresh fruit)

Sweets
Candy
Sugars
Most artificial sweeteners (stevia is allowed in moderation)


Foods For Athletes/Active Individuals To Be Eaten In Moderation

*Starchy Vegetables
Starchy tubers
Cassava root
Manioc
Potatoes
Sweet potatoes
Yams
*Most Paleo plans suggest restricting all starchy vegetables, however some (especially athletes) will find that they need a few more carbs from sources besides fruits and vegetables (especially for those meals around intense or long workouts).

Click HERE for a printable Paleo Food List!